Its a moment, a mood an emotion… Your idea and vision is the source. We interpret your desires and goals, add creative and inspirational ideas, wrap with professional and personal service, add a large dose of quality, style and attention to detail, sprinkle with glamour and elegance… Just imagine…
Our image, your imagination thats Imaginez.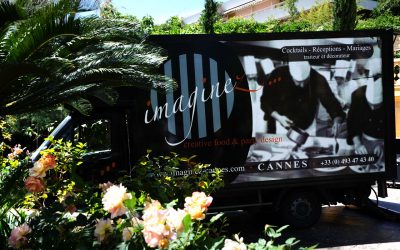 Based in Cannes, in the heart of the French Riviera, IMAGINEZ is a dynamic and creative team that makes dreams come true. We turn events into memorable occasions, with gourmet food, wines of the world, innovation and sumptuous design – all with our signature Imaginez...